Do you ever wonder where animation came from and where is it headed? There is no archaeological expedition needed, we will bring it to you.
So basically, animation is display of images in rapid succession to form a video. You click pictures or make paintings in successive movement and put them on a slideshow at a suitable speed, that's it. Its so easy to understand but is it that easy to make? Animation has been a time taking process even after the introduction of CGI.  It has mostly been successful in grabbing attention because there is always something new happening to technology. If we have a look at how animation has evolved from paper cutouts to CGI based animation we will realise that this field of entertainment always had something new to offer to the consumers.
In 1918 the first animated feature film El Apóstol was released. It was an Argentine silent film made by Quirino Cristiani which we cannot watch today because its lost.
In 1926 the German animated feature film The Adventures of Prince Achmed was made by Lotte Reiniger. It is the oldest animated feature film which is available today (Thank god we can watch it!).  Reiniger's film is silent and made with the help of paper cutouts. Her art style, which was similar to Ravana Chhaya (Shadow puppetry of Eastern Odisha, India) and Chinese shadow puppetry, was different than other animators of her time and that made her stand out.By the way, that is a check with a queen~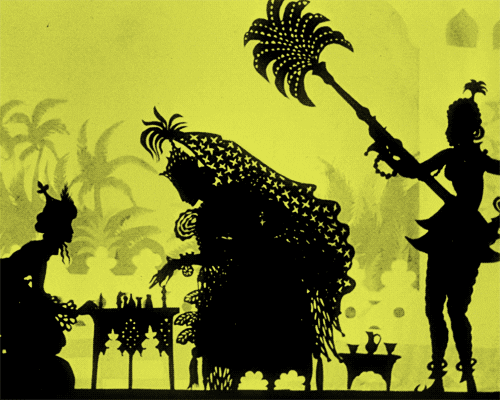 Meanwhile (1920s) in the USA, Walt Disney, probably the only animator you know (apologies if we just underestimated you) and his business partner Iwerks were struggling as artists. Disney's Laugh-O-Grams could not provide him with enough income and due to some circumstances, he ended up moving to Hollywood even though most of the cartoon industry was settled in New York. There, he was lucky to find a suitable distributor for Alice's Wonderland (gif below).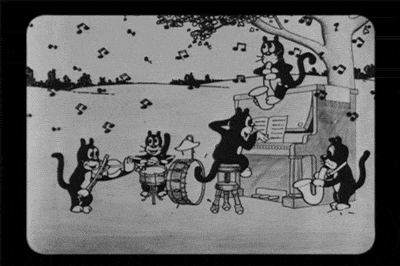 There was nothing that was stopping Disney now and his brain was craving for improvement and that led to the production of the first sound and colour animated feature film Snow White and the Seven Dwarfs in 1937. ~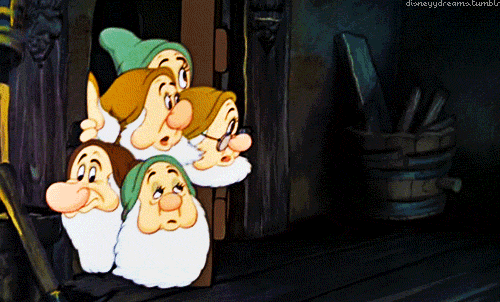 These were not the only forms of animation. Stop motion animation existed and was being loved too. The technique was basic. It was a series of images in succession of physical objects in the physical world. Toys and clay sculptures were used for this.
The above gif is from Pingu, an example of stop motion clay animation. It was produced from 1986 to 2000 for Swiss television. Later it's distribution got vast and that is why you might be familiar to it. Noot Noot.
Things got even better when computer animation was introduced. Experimental clips and computer-generated experimental images were produced and finally, the first computer-generated 3D animated movie was made by Pixar Animation Studios for Walt Disney Pictures in 1995. It was called Toy Story. Since then improvements and updates in CGI animation does not seem to have an end. Even minute details are being taken care of by big production houses for making it look as realistic as it can.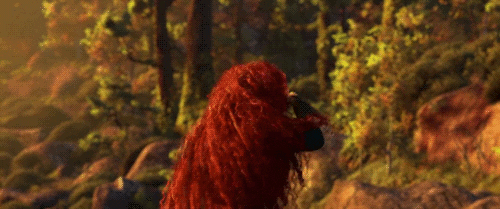 Merida's hair in the movie Brave took almost three years to look like it did. It turned out to be beautiful no? (Do not even dare say no). These drastic improvements in the technology are making us expect more and more from this technique and we might actually end up with totally realistic animated works in future. Loads of studios today are involved in 3D animation including ours.